Post by foxx on Aug 5, 2012 1:12:42 GMT -5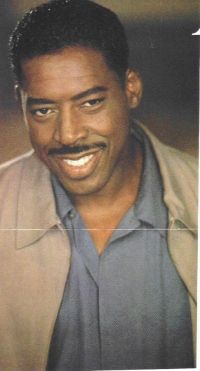 Name: Joe 'Big Mac' MacConel
Age: 30
Height: 6 ft.
Weight: 220 lbs.
Hair: Brown
Eyes: Brown
Birth Order: First born
General Appereance: Tall black male with the beginnings of a gut, but still moves with a quickness either when driving or fighting.
Disposition: Tough guy; self-reliant, independent, and a bit of a cocky lone wolf.
Enviroment: Urban City. A small to medium city
Survivor family loss: Lost everyone
Special Aptitude Bonuses: Natural Combat Driver (+1 init, +1 dodge, +1 roll w/ impact with vehicles)
Outlook on Earth's future: Pragmatic Hero
Insanity:
O.C.C.: Wheelman
Sex: Male Alignment: Scrupulous
Occupation: Trucker
Level: 1
Exp:
ATTRIBUTES
I.Q. 14
M.E. 10
M.A. 14
P.S. 16
P.P. 23
P.E. 16
P.B. 11
Spd. 13
Pecerption:
P.P.E.
S.D.C. 36
H.P 28
SPECIAL
SKILLS
Math: Basic
Language: English
Literacy: English
Drive Automobile
Automotive Mechanics 70% +4
Combat driving
Detect Ambush 35% +5
General Repair and Maintenance 55% +5
Jury-rig 35% +5
Navigation 50% +5
Radio: Basic 55% +5
Roadwise 56% +4
Trans: motorcycle 60% +3
Trans: APC's & Tanks 50% +3
Trans: Trucks 84% +4
Vehicle Armorer 30% +5
Basic Mechanics 60% +5
W.P.: Shotgun +1 strike
ELECTIVE
Basic Electronics 30% +5
Boxing
Munitions Expert 40% +5
Paramedic 40% +5
Physical Labor
Salvage 35% +5
SECONDARY
Archery +1 strike
Blunt +1 strike/+1 parry
Handguns
Hunting
Track & Trap animals 25%/35% +5
COMBAT
HtH: Basic
# Attacks: 5
Init: +/+2 in truck
Damage: +1
Strike: +5/+1 in truck
Parry: +5
Dodge: +5/+1 in truck
Roll w/Punch: +3
Pull Punch: +3
Knockout/Stun roll: 20
Critical strike roll:
Death blow roll:
Armor type: Half suit, Hard armor vest
AR: 12
S.D.C.: 120
(web belt [holster, ammo pouches(2), accessory attachment clips(4)], ammo pouch (shotgun shells 12) x3, magazine ammo bag, multi-purpose pouch,
SAVING THROWS
Poison: Lethal (14) +1 save
Poison: non-lehtal (16) +1 save
Harmful drugs (15)
Insanity (12)
Coma/Death +4%
HOrror Factor sv. +2; Inside truck +4
GEAR
Street clothes, running shoes, driving gloves, rain poncho, survival knife(2D4), flashlight, lighter, matches, tool kit, duct tape, 2 gas cans, eating utensils, binoculars, sunglasses, canteen, extra 2 gallon and 5 gallon gas cans, backpack, duffle bag, knapsack, one week's worth of food rations and personal items, 160 x shotgun ammo, 90 x arrows, metal ammo box .50 cal, gun repair kit, saiga 10-round mag x4, saiga 20-round drum, bolt cutters, Medical bag, nylon cord (300 feet), Large tool kit, .357 ammo x200, flashlight (unbreakable & rechargable), Oil latern (6 hours, 1 pint), Bow hunter accessory bag, compass, lamp oil (pint) x10,
Large crowbar (2D6), baseball bat (1D8), machete (1D6), hammer (claw; 1D6; -1 to parry)
Saiga-12 Combat Shotgun
Wgt.: 7.7 lbs.
Range: 150 feet
Damage: 12 gauge: 5D6 per single shot, Short burst (three rounds) 1D6x10 damage. Long Burst (five rounds) 2D4x10+8 damage.
Payload: 3, 5, or 10 round detachable box magazine or 20 round drum
Modern Compound Bow
Range: 700 feet.
Damage: 2D6+1 living creatures; 1D6 zombies
.357 Revolver
Range: 135 ft
Damage: 4D6
Payload: 6 rds
VEHICLE
'Dead Wrecker'
Peterbilt 379 Semi-Truck
Intended Number of passengers: 2-3
Maximum number of passengers: 3-5
AR: 14, S.D.C.: 700, Speed: 96 mph, Range: 400 miles
Improvised Vehicle Armor: Metal plates(-15% piloting)
Extras and Modifications: two-way radio; Bio-diesel Conversion, Off-raod tires, Hydraulic suspension, spotlight
Weapons and Defenses: (1)Ram-Prow (5D6+6 ram attacks), Defensive flamethrower, Mounted machine-gun turrent (Medium machine-gun: 3,000 ft, 2D4x10+5 per eight round burst; 7.62 x100 rds left)
Mountain Bicycle
A.R.: 7, SDC: tires (2) - 6 each. Main Body - 70
TRADE GOODS
$1785
Joe left the urban suburbs of his home town of Mobile, Alabama, for time in the Army. Working for the Corp of Engineers he learn to drive big trucks as his MOS and found that he had quiet the talent for it. His skills really blossom on battlefields in other countries as he ran in convoys subjected to enemy fire. He got out of the Army for a life of contract work till he was able to save up the money for his own rig and return to the states to work as a solo driver-for-hire. His Peterbilt 379 became his home and he travel the roads of the United States hauling freight from one end of the nation to the other. He found his skills were really needed during the outbreak of the strange disease that was striking everyone down. Word on the road worried him that everyone was getting sick and several of his long time buddies weren't answering their CB's any more.
His last haul to a make shift medical depot became his last as the walking dead reanimated and began attacking the living. It was instant chaos on the roads as frighten people flooded out heading for any where that did not have zombies chasing them. Joe it was no longer safe to be on the road at the time and made his way to Semi-truck garage where he held up with some friends. They had supplies to last awhile but in finite quantities. Before long radio and television broadcasts ended and Joe felt totally alone in the world; a man who was use to being on his own. He always had the open roads to travel and share them with other folks. Now the realization was setting in that Joe would have to share the roads with the living dead. Joe came to the conclusion that was not going to happen.
With what they had in the garage Joe began to modify his truck for the new world. It went from sanctuary to rolling fortress; armor plates, ram prowl, even modified equipment for flame throwers to keep the dead off him when converging on his truck. It was a beast before his conversion work, now it could take the abuse of a world swallowed up in its hellish apocalypse, a 10-wheel monster.